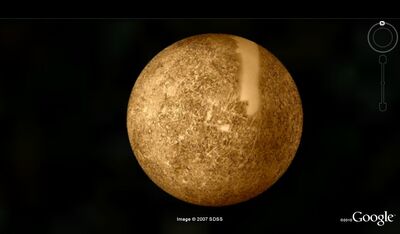 Mercury is the closest planet to the Sun and obviously, is the second most hottest. It does not have a ring and is fairly large compared to others.
Appearance
Mercury is a brown colored planAstrophysics
- The Universe keeps expanding but very very very very very very very very very very very very very very very slowly.
- The idea of a multiverse is that our universe is only a tiny pocket in a huge and vast space.
-Physicists did an experiments do colliding high energy and particles together to prove a theory which they came up with.
-
et, as seen from the photo. It appears to be very hilly with some kind of flat plane running from the middle of the planet, up. (see photo)
Missions
So far, NASA has not really done anything here except what they do for all planets. They took it's photo and are studying the planet. However, they have not landed on it or taken any evidence from the planet itself. It is unknown if they will do anything in the future, but they have launched 2 satellites. 
Community content is available under
CC-BY-SA
unless otherwise noted.